Midday B.O. tally of $24 mill has 'Harry' nearly doubling 3-day champ 'Dark Knight'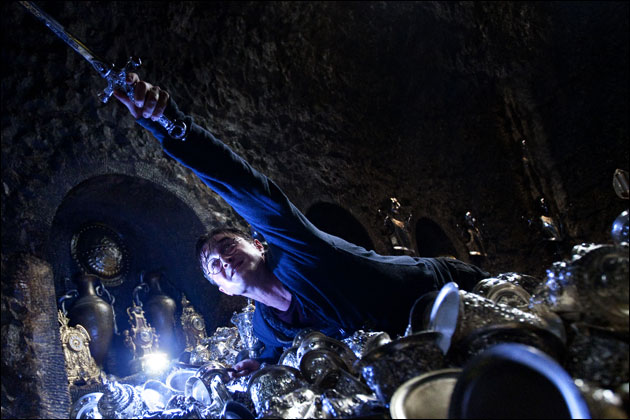 EXCLUSIVE: Harry Potter's next spell: take down Batman.
As of 1 p.m. Pacific time Friday, "Harry Potter and the Deathly Hallows: Part 2" had already collected $24 million in dayside domestic receipts (including pre-sales), running briskly ahead of three-day box office champ "The Dark Knight," which had collected $12.4 million at that same point in 2008.
If "Part 2" keeps that pace through Friday evening — nearly doubling "The Dark Knight" — its first-day grosses (which include $43.5 in midnight sales) could far exceed $80 million, which would be a staggering opening-day record all unto itself. But the onslaught won't end there.
"Dark Knight," which grossed $67.2 million on its opening day (including $18.5 million in midnights), currently holds the record for the biggest three-day domestic opening at $158 million.
No way that survives the weekend. Perhaps the question at this point isn't whether "Part 2" will take the record down — but instead, by how much?
With such huge midnight numbers added to Friday's gross, "Part 2" should have a sizeable Friday-Saturday drop, though actual Friday grosses (not including midnights) should remain steady with Saturday, according to B.O. observers. That's because most adult audiences will wait until Saturday, or even Sunday, to see the pic to avoid opening-night crowds.