Fox tentpole earns $4 million by Friday evening, outpacing 'Cowboys and Aliens'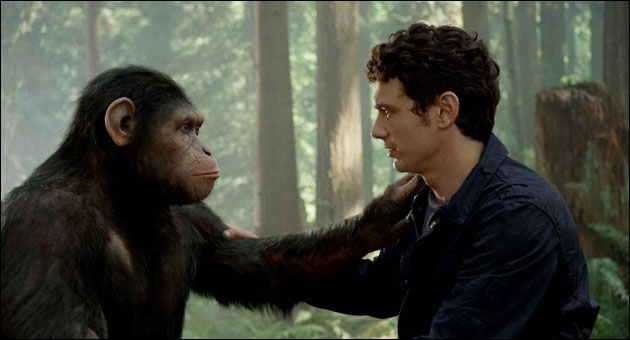 As of 3 p.m. PDT, 20th Century Fox's "Rise of the Planet of the Apes" had earned more than $4 million at the domestic B.O., building on Thursday night's midnight earnings of $1.25 million and easily outpacing last week's "Cowboys and Aliens."
Observers now estimate the pic is on track to gross between $38 and $42 million – odds are, however, that "Rise" will ultimately gross north of $40 million by Monday.
"Cowboys" went on to earn $36.4 million in its first frame.
"Smurfs" is also doing boffo business, performing at the No. 2 spot with $1.5 million in domestic earnings.
"The Change-Up" is doing soft business, having grossed a modest $500,000 by 3 pm today.