The 41st Giffoni film festival for children will feature more kids, more Hollywood — carefully counterbalanced by lots of international titles — and also a more multidisciplinary approach to forming future film buffs from all over the planet.
After celebrating its 40th anniversary last year by rebranding itself Giffoni Experience, the Italo cinematic holiday camp of sorts where kids, teens and young adults from all over the world (ages 3-23) watch movies, talk about them and judge them, is extending its reach.
For starters, 3,300 young guest "jurors" — 300 more than last year — from 50 countries will flock to the small southern Italian town of Giffoni Valle Piana, near the Amalfi coast.
The expansion is possible because Giffoni topper Claudio Gubitosi has converted a 1,100-seat venue into an outdoor movie theater as he awaits new digs in the form of the massive Giffoni Multimedia Valley complex that will start construction in October.
Meanwhile, the fest has added Romania and Brazil to the list of countries, now more than 40, with which it has links and satellite editions.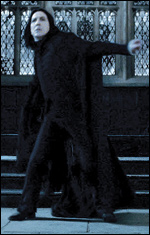 This year, Gubitosi says he's especially happy to have "a Hollywood film launch from Giffoni every day," starting with "Harry Potter and the Deathly Hallows: Part 2," the fest opener.
Other U.S. studio pics include Fox's Jim Carrey starrer "Mr. Popper's Penguins," Sony laffer "Zookeeper" and Universal's Bronx-set dance pic "Honey 2," all out of competition.
But Gubitosi is also proud that the unique event is not losing its auteurish feel.
Interestingly, Gubitosi's "first criteria is to avoid movies that are conceived exclusively for children, because those are usually terrible."
The Giffoni competish will feature the world preem of German helmer Marcus O. Rosenmuller's "Wunderkinder," about kids with unusual musical talents whose friendships transcend religions and nationalities, set against the backdrop of World War II.
"Our mission is to discover young directors who are honest, because when you talk to kids you have to be true," he says.Other Giffoni competition highlights include "My Grandpa, the Bankrobber," from Dutch filmmaker Ineke Houtman, a Giffoni regular; "Breathing" (Atmen), the directorial debut of Austrian actor Karl Markovics, depicting a young parolee's struggles; Spanish helmer Gustavo Ron's "Ways to Live Forever," about a 12-year-old dying of leukemia; and Scottish multihyphenate Peter Mullan's Glasgow-set coming-of-ager "Neds," the title being an acronym for "non-educated delinquents."
"We help (children) understand the world through movies," is how Gubitosi sums up his selection mantra.
Linked In
Sprocket opera puts new theme into play and expands non-film fare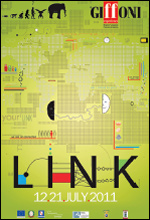 In a year that has seen the Internet play a crucial role in toppling dictators, it makes sense that Giffoni has picked the word "Link" as its theme driving discussions at the fest.
"Link" is intended by fest topper Claudio Gubitosi to encompass the many connotations of the word, well beyond the Web where Giffoni has an active community of about 17,000 kids.
"We want children to live their links in a better way, in a different way, beyond the banalities you often read on Facebook," he says. "We will be discussing family links, social links, local links and global links."
"Link" also ties in with a push to make Giffoni more multidisciplinary. That means music, dance and theater classes, as well as events. Pop stars due to play include Belgium's hot Hooverphonic and Italo rapper Jovanotti, London's Royal Ballet Company will perform at a special gala evening dedicated to classical ballet and there will be plenty of visual arts shows.
"Link" also means having Italian soldiers who served in Afghanistan connect with kids at Giffoni to talk about the war and probe the reasons behind their military vocation.
— Nick Vivarelli