Producers, directors and actors respond to industry kudos.
"King's Speech" tops noms | "Glee" tops TV noms | Nominations list | Scorecard | Reactions to the nominations
Nominees react to the 68th annual Golden Globe nominations, announced Tuesday. The Globes ceremony will be held January 16th in Los Angeles.
Click names below to read.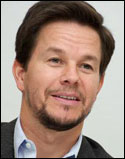 Mark Wahlberg, Best Actor – Drama, "The Fighter"
Darren Aronofsky, Best Director – Drama, "Black Swan"
Ryan Kavanaugh, Exec Producer, Best Picture, Drama – "The Fighter"
Kevin Spacey, Best Actor – Comedy or Musical, "Casino Jack"
Ryan Gosling, Best Actor – Drama, "Blue Valentine"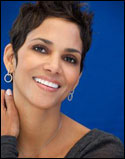 Halle Berry, Best Actress – Drama, "Frankie and Alice"
Michael Douglas, Supporting Actor – Drama, "Wall Street: Money Never Sleeps"
Geoffrey Rush, Supporting Actor – Drama, "The King's Speech"
Jeremy Renner, Supporting Actor – Drama, "The Town"
Iain Canning, Emile Sherman, producers, Best Picture, Drama, "The King's Speech"
Jennifer Lawrence, Best Actress – Drama, "Winter's Bone"
Jacki Weaver, Supporting Actress – Drama, "Animal Kingdom"
Mila Kunis, Supporting Actress – Drama, "Black Swan"
Helena Bonham Carter, Supporting Actress – Drama, "The King's Speech"
Scott Franklin and Brian Oliver, Producers, Best Picture – Drama, "Black Swan"
David O. Russell , Director, "The Fighter"
Lee Unkrich, Director, "Toy Story 3"
Jake Gyllenhaal, Best Actor – Comedy or Musical, "Love and Other Drugs"
Lisa Cholodenko, Director, "The Kids Are All Right"
Lisa Cholodenko and Stuart Blumberg, Screenwriters, "The Kids Are All Right"
David Seidler, Screenwriter – Drama, "The King's Speech"
Byron Howard and Nathan Greno, Directors – Best Animated Film, "Tangled"
Hans Zimmer, Original Score, "Inception"
Trent Reznor, Original Score, "The Social Network"
Diane Warren, Original Song, "You Haven't Seen The Last Of Me" – "Burlesque"
Alan Menken, Original Song, "I See The Light" – "Tangled"
A.R. Rahman, Best Score, "127 Hours"
Alejandro Gonzalez Inarritu, director, Best Foreign Language Film, 'Biutiful'
Jim Parsons, Best Actor, TV Series – Comedy, "The Big Bang Theory"
Bryan Cranston, Best Actor, TV Series – Drama, "Breaking Bad"
Hugh Laurie, Best Actor, TV Series – Drama, "House"
Bonnie Arnold, producer, Best Animated Film, "How to Train Your Dragon"