Directors' Hollywood launch endures as a high-water mark
photos/_storypics/Nichols_mike_400jpg.jpg" vspace="3″ hspace="3″ align="center">
For those who were there to witness it, the sudden emergence of tonight's AFI Life Achievement honoree
Mike Nichols
as a Hollywood film director remains one of those signature cultural events that can never quite be duplicated. For a guy best known as the male half of Nichols and May, one of the country's most popular comedy acts in the early '60s, and as a stage director with a clutch of Tonys due mainly to his collaborations with Neil Simon, his rush into the film scene with "Who's Afraid of Virginia Woolf?" (1966), "The Graduate" (1967), "Catch-22″ (1970) and "Carnal Knowledge" (1971) was something like a bomb going off.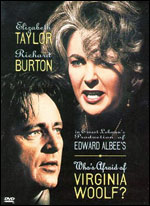 Even in a period when the field was thick with directors such as Arthur Penn, Stanley Kubrick and John Cassavetes, Nichols' arrival recalled the time when theater wunderkind Orson Welles turned to cinema more than a generation earlier, and would only be subsequently matched in Hollywood by the instant impact of Peter Bogdanovich and Steven Spielberg. But Nichols had known failure before this. Nichols and May proved to be such a smash, with a sold-out, year-long Broadway run in 1960, that the dazzling improv act became a victim of its own success. Like a band gone soft by fans demanding a replay of the hit tunes, their creative spark fizzled under the grind of repetition, and, according to a painfully detailed account in
John Lahr
's 2000 New Yorker profile on Nichols (the closest thing to a biography on the director to date), by the time May was overseeing her first play in a 1962 Philadelphia tryout with Nichols in the cast, the partnership had died. Nichols, wrote Lahr, "had lost his best friend, his livelihood, and the scaffolding of his identity." Although he already expressed interest in a film adaptation of Charles Webb's novel, "The Graduate," it was Elizabeth Taylor's desire to make a film with Nichols — as well as his solid friendship with Richard Burton — that brought Nichols on board to direct "Virginia Woolf" at Warner Bros. "I was in the same improv group with George Segal, who was cast opposite, as they were known then, Liz and Dick," recalls Buck Henry, Nichols' longtime friend and writer on "The Graduate," "Catch-22″ and "The Day of the Dolphin." "So I was able to observe Mike up close. It was impressive how he was able to get his way with Jack Warner by insisting that the film be shot in black-and-white, which was quickly going out of style. Already, he had a strong sense of the film image, and what the film needed visually. "He also had his methods firmly in hand, even though he had only been directing for just a few years: Needle, whine, bully performances out of actors to get results he might not have gotten otherwise." From the start, Nichols also demonstrated a desire to allow his key filmmaking partners — in this case, cinematographer Haskell Wexler, production designer Richard Sylbert and
editor
Sam O'Steen — maximum freedom to come up with creative solutions to problems. Thus, Wexler's documentary background and facility with hand-held cameras spurred the idea to shoot some of the film's most violently dramatic scenes partly off the tripod. "Mike doesn't concern himself with every detail," says cinematographer Stephen Goldblatt, who has worked with Nichols on some of his most accomplished recent work, including "Angels in America" (2002) "Closer" (2004) and "Charlie Wilson's War" (2007). "But he has his opinions. He brings talented people together, wants everyone to work as an artist and to have ideas. What's often overlooked about him is his wide knowledge of music and painting — he has been quite a collector of paintings — not just books and theater. I believe this fed his visual skills, which are perhaps overlooked in favor of his more celebrated talents as a director of actors and the spoken word." Michael Ballhaus, who worked as cinematographer with Nichols on three of his key mid-career movies — "Working Girl" (1988), "Postcards from the Edge" (1990) and "Primary Colors" (1998) — speculates that because they both shared being German by birth, they "tended to have an immigrant's view of America." Said Ballhaus: "He liked how I brought a fresher view to these very American stories we were doing, and encouraged that. "On the other hand, I took inspiration from Mike's gift for heightened theatricality, which he is so talented at doing in cinematic terms, but which I related to having grown up in a theater family. I think in many ways Mike was the continuation of another great German in Hollywood, Billy Wilder." Nichols' best films combine a capacity for eliciting startling performances with fierce visual energy. There are passages of "The Graduate" that are almost breathless in their tempo and in their rapturous pleasure at filling the widescreen with detail and in acting that inspires shock and awe. "Mike insists on three or four weeks of rehearsal," says Henry, "and in the early rehearsals, Anne Bancroft wasn't in her character as Mrs. Robinson. I don't know what she was doing, but it wasn't what she had once the cameras rolled. Mike got her there, and I observed that as a kind of magic trick he pulled off." The adaptation of "Catch-22," Joseph Heller's wild saga of a pilot (played with ink-black irony by Alan Arkin) who wants to be proven crazy in order to be discharged, struck many at the time as a setback for Nichols — Lahr termed it "ambitious but misguided," adding that "surreality was not Nichols's strong suit" — but for others, this remains an unfair judgment. "Henry observes that "people might harp about the film looking like Fellini at times, but when you're shooting in the streets of Rome in the late '60s as we were, it was impossible not to resemble Fellini. It looks and sounds fabulous, though I can understand why some dislike it," says Henry.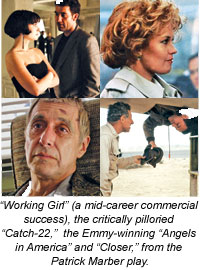 Indeed, a clear-eyed revisit to "Catch-22″ shows that Nichols, with gifted cinematographer David Watkin, created a truly original WW2 vision of minds and war machinery both coming unhinged. His follow-up film, "Carnal Knowledge," was no less controversial, but more for it's unvarnished look at the battle between the sexes than the absurdity of war. "Mike always had a special fondness for 'Carnal Knowledge,'" says Goldblatt, "and he viewed 'Closer,' and I did too, as a kind of 'Carnal Knowledge II.' That (earlier) film is extraordinary for how the changes and the aging of these college guys (played by Jack Nicholson, in his first of several films with Nichols, and Art Garfunkel) is expressed both with color and light, as well as actors who grow before our eyes. I saw this same phenomenon at work with 'Angels,' the greatest film I've ever worked on and the best thing Mike has ever done, period." Nichols' film career is the quintessential roller-coaster ride. "Carnal Knowledge" was a critical sensation but a box office flop, the second after "Catch-22." Henry admits that he disliked the novel of "The Day of the Dolphin," with "those dolphins that can speak English. I mean, how stupid can you get?" The disaster that followed, "The Fortune," a misbegotten Carole Eastman-written comedy starring Nicholson, Warren Beatty and Stockard Channing, will be remembered by those who attended its Westwood sneak preview screening during Filmex 1975 as something of an end of an era, when one of the biggest directors and two of the biggest stars managed to collectively blow it. For once, Nichols wasn't able to steer his actors toward a unified comic course, each working against one another in every scene. But it provided Nichols with an invaluable lesson, which he explained to Nicholson biographer Dennis McDougal: "It's not enough just to put together good people. You have to have an idea. You can't just wait for the idea." What also may have been happening with the steep decline from the heights of "The Graduate" and "Carnal Knowledge" to "The Fortune" was something that Nichols confessed to Steven Soderbergh on the audio commentary for the DVD of "Virginia Woolf": "I was a prick some of the time, but that was fine because I felt so confident all the time during this filming. I don't know why I did, because I got less and less confident as I went on." Yet by the time that Ballhaus witnessed Nichols in action making "Working Girl" in the late '80s — after a major artistic rebound with "Silkwood" and then another collapse caused by a terrible medical reaction to the drug Halcion — "he seemed to be in complete command, and the best sign of this is when he allows you as much freedom as possible to experiment and try things out. He devised that whole marvelous opening scene with Manhattan ferry. Mike always says: 'Let's have one good idea today.' That's what he thrives on."
– Robert Koehler
Helmer's 'baleful-eye' informed by angst-ridden, outsider's upbringing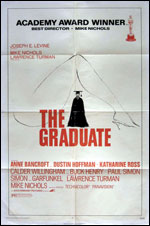 As a filmmaker, Mike Nichols might best be known as the director of "The Graduate," in which, partly by casting Dustin Hoffman against type, he caught the anxious tenor of a darkening generation. But it was on the stage, both as a performer and later as a celebrated Broadway director, where he initially gained fame and fortune, and laid the groundwork for Hoffman's angst-ridden Benjamin Braddock, whose self-loathing established a throughline over much of Nichols' career. There might be no entertainment figure alive who could take more victory laps in more genres, but under it all, a profound skepticism has never lost its
grip
on him. The man who characterized his younger self as "a zero," a rickety pastiche who took to his bed for long periods because he didn't have the energy to create a persona, has carried the scars of loss, humiliation, loneliness and misery with such mindfulness that he told the New Yorker's John Lahr, "I do well with the fundamentally inconsolable. …We get a lot done, you know." Unlike other emigre directors fleeing European Fascism, like Billy Wilder and Roman Polanski, Nichols — born Michael Igorevitch Peschkowsky in Berlin — had no background or experience to prepare him for his arrival in New York in 1939. He was eight years old. He knew only two sentences in English; one of them was, "Please don't kiss me." His father, a physician, wasn't emotionally equipped for raising kids (Nichols has a younger brother). His hypochondriac mother sank into deeper and deeper levels of demanding self-absorption. One of her phone calls — "Michael, this is your mother. Remember me?" — made it into a signature sketch in the classic "An Evening with Mike Nichols and Elaine May." The main cause of his agonizing self-consciousness was his alopecia, an autoimmune disorder that destroys every
hair
follicle in the body. "I think the trauma of otherness, his alopecia, was an enormous thing," Lahr tells Variety. "He didn't even have
hair
in his nose, which was always running," recalls actor-comedian Shelley Berman. "He had to put his eyebrows on with spirit gum." Berman was a late arrival to The Compass, a seminal group of University of Chicago performers that included Barbara Harris, Paul Sills, Severn Darden and May, in whom Nichols found joy as a cadre of fellow misfits. The core group later became The Second City, which has been pipelining comedic talent into the American mainstream for more than 50 years. In Chicago, Nichols found his persona. "Cold, hungry, ambitious, insufferable and brilliantly witty" are some of the adjectives author Janet Coleman found to describe him then, in her book, "The Compass." "He acted like a princeling deprived of his rightful fortune." Along with Mort Sahl and Lenny Bruce, Nichols and May spearheaded the revolution that changed comedy from Borscht Belt gags and club routines into withering social satire that's been unmatched since. After the pair broke up — the act was becoming more psychodrama than comedy — he discovered the power and control of directing. Beginning with 1962's "Barefoot in the Park," Nichols and Neil Simon began a run of dependably sold-out comedy hits that were the post-war equivalent of Kaufman & Hart. He also had a powerful run with David Rabe's "Streamers" and "Hurlyburly," among the most scorching and insightful plays of the Vietnam era. His stint in theater made him, with few exceptions, an establishment crowd-pleaser. He understands the pact. "His great triumph, it seems to me, is not his success but learning how to be happy in the world," says Lahr. "There's just nobody in American show business who has succeeded as performer-director-
producer
at his level." The AFI kudo is only the latest of a long string of Hail and All Honors due Nichols, which includes a similar testimonial at Lincoln Center in 1999, about which his lifelong friend, scribe Buck Henry, said, "He knows that all the Versailles stuff is bullshit. …He casts a baleful eye on all of it, but in his heart he wants it and needs it." "Never let people see what you want, because they will not let you have it," Nichols has said. "Never let anybody see what you feel, because it gives them too much power." And, most tellingly, "You're probably better off not showing weakness whenever you can avoid it, because they'll go for you."
– Lawrence Christon
Follow
@Variety
on Twitter for breaking news, reviews and more