Sandra Bullock – "The Blind Side"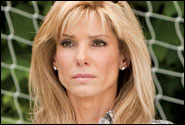 Driving home, the Tuohy family notices their children's quiet hulk of a new classmate Michael (Quinton Aaron) walking alone and shivering on the side of the road. Fueled by bewilderment, compassion and determination, Leigh Anne susses out a lost soul in need, insisting Michael get into their souped-up SUV. What drives her, though, isn't immediately obvious. "Where we going?" her husband innocently asks. Bullock's keen sense of comedy makes for a pitilessly funny "duh" moment: "Home," she says, pointing forward. Where else?
Helen Mirren – "The Last Station"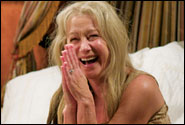 With deft cunning, embattled Countess Sofya lures her iconic husband Leo Tolstoy (Christopher Plummer) to their bed to both test his willpower as a famous convert to celibacy and remind him of why they married. "We may be older, but I'm still your little chicken," she coyly mutters. "And you're still my big cock." Sofya's obvious gift for dignified yet earthy sensuality in seducing her husband is also, in Mirren's gifted hands, a plaintive, intimate plea to be loved in return.
Carey Mulligan – "An Education"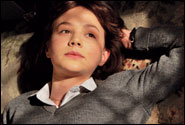 Flush from a lovers trip to Paris and a marriage proposal, whip-smart English schoolgirl Jenny is confident enough in abandoning the Oxford track to take her disillusionment with starchy private school straight to her headmistress (Emma Thompson). "It's not enough to educate us anymore," Jenny says. "You've got to tell us why you're doing it." But the tears in Mulligan's knowing eyes indicate that she wishes higher learning had fought harder for her love.
Gabourey Sidibe – "Precious"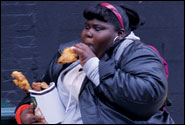 Initially impassive to the efforts of a social worker (Mariah Carey) to open her up, Precious lets slip one secret about her wretched home life, then another — a laugh here, a glimmer of anger there — and suddenly it seems as if this abused young woman's interior fortress might be starting to crack, for the better. With a startling economy of facial movement and voice, Sidibe allows us to see how a tinge of self-expression can feel like a long overdue release for someone made to believe she's worthless.
Meryl Streep – "Julie and Julia"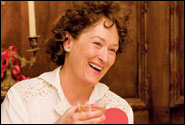 When the letter from Alfred A. Knopf arrives, a brisk Massachusetts day suddenly turns portentous for nascent cookbook author Julia Child. Streep captures this heart-pounding publish-or-perish moment in all its roller-coaster glory: pacing, steeling herself, glancing furtively around her quiet suburb, and then a hyperventilated reading aloud of life-changing news. With some nervous comedy ("Is it Ka-nopf or Nopf? Who cares!"), Child engages in a few ecstatic jumps for joy.