Auteurs and tyros pepper truly global offerings at Cannes
From a Hollywood-centric perspective, what's included in this year's Cannes Film Festival might seem less notable than what's not.
That's not to dismiss the trio of star-laden studio pictures — Ridley Scott's "Robin Hood," Oliver Stone's "Wall Street: Money Never Sleeps," Woody Allen's "You Will Meet a Tall Dark Stranger" — that will furnish the star glamour this festival so badly craves and often provides. But all three of those films will play out of competition, reinforcing the false dichotomy that relegates commercial fare to the red carpet, with velvet ropes separating the highbrow wheat from the mainstream chaff.
This year's competition boasts only one film by an American filmmaker, Doug Liman's thriller "Fair Game," signaling the slimmest U.S. presence since 1987. Looming like a shadow over the competition is Terrence Malick's conspicuously absent "Tree of Life," delayed by its visual effects and Malick's notoriously Zen post-production process. The Brad Pitt-Sean Penn starrer would have delivered the combo of rarefied auteurism and star wattage often on display at Cannes — just not this year.
Which is not to suggest that the festival's 63rd edition, its 10th programmed by delegate general Thierry Fremaux, is any less interesting as a result. From a world-cinema standpoint, the competition offers a gratifyingly diverse field that — apart from the unfortunate exclusion of female filmmakers — reflects few dominant trends, resists easy categorization and holds several unknown quantities.
There are, for example, old-school French classicists such as Bertrand Tavernier, in competition with his 16th-century costume drama "The Princess of Montpensier." But there's also Thai iconoclast Apichatpong Weerasethakul, whose "Uncle Boonmee Who Can Recall His Past Lives" is a 16mm feature inspired by the writings of a Buddhist monk. It's this kind of eclecticism that excites Fremaux most.
"I finally sense here that everything we've worked for is falling into place," he says. "There are very modern films and more classic picks, and the two tendencies are dialoguing, adding up to something more."
Fremaux is the first to acknowledge that 2010 has been a "complicated, difficult year," one in which the effects of the recession and the consequent slowdown in production are starting to show. Add the fact that new titles by filmmakers such as Clint Eastwood, Darren Aronofsky and Gus Van Sant simply weren't ready in time, and it's no surprise that only 18 films, instead of the usual 20, have been selected for competition.
"It's good to have a lighter competition than usual. A difficult year doesn't mean a bad selection," Fremaux says, with the resignation of someone who has grown used to criticism. In the past, Fremaux has been accused of padding out his program with the "usual suspects," as with last year's classical auteur-heavy selection; he's also been derided for shunning those same auteurs (i.e., Mike Leigh, whose "Vera Drake" was rejected in 2004, but who will be back with the fittingly titled "Another Year") in favor of extreme genre fare like Park Chan-wook's "Oldboy" or Robert Rodriguez's "Sin City."
This year's competition seems to sidestep those critiques, with a slate of mostly Euro and Asian titles that neither reads like an auteurist who's-who nor strains for contrarianism or shock value. The overall competition mix of old-timers and first-timers is more balanced than usual, with 13 veterans and five newbies (Mathieu Amalric, Mahamet-Saleh Haroun, Im Sang-soo, Sergei Loznitsa and Liman).
There are countries with expectedly strong showings (France, naturellement), countries with fewer bids than usual (Mexico and Spain with Alejandro Gonzalez Inarritu's "Biutiful," Italy with Daniele Luchetti's "Our Life"), and countries appearing in competition for the first time (Chad and Ukraine, repped by Haroun's "A Screaming Man" and Loznitsa's "My Joy," respectively).
"We'll never know if this selection is a result of the fact that there were fewer films to choose from among established auteurs, or if the crop of lesser-known films would have been better anyway," Fremaux says. "But the result is a selection that seems more audacious than in previous years."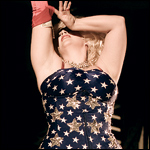 It's tempting to read much of the competition as a series of themed pairings. There are two films by Palme laureates: Leigh's "Another Year" and Kiarostami's "Certified Copy," which stars Juliette Binoche and looks to be one of the Iranian minimalist's more accessible entries. Two directors will bring films in which they also star: Amalric's "On Tour," a comic romp about American burlesque dancers, and Kitano's return to gangster thriller form, "Outrage."
Political controversy, never far from the Croisette, could rear its head in the competition's two Russian-helmed selections. Nikita Mikhalkov, much criticized for his nationalist views, will bring WWII drama "Burnt by the Sun 2: Exodus"; likely to provide a thorny political counterpoint is Ukraine-Germany co-production "My Joy," a dark parable of contempo Eastern Europe from documaker Loznitsa. Similarly, two competition entries will tackle the bitter history of Franco-Algerian relations: Xavier Beauvois' "Of Gods and Men," an account of the 1996 massacre of French Trappist monks in Algeria, and Rachid Bouchareb's "Outside the Law," set during Algeria's struggle for independence.
South Korea will be represented by a pair of intimate dramas: "The Housemaid," Im's remake of the 1960 Kim Ki-young classic, and "Poetry," which marks Lee Chang-dong's return to Cannes after 2007's well-received "Secret Sunshine." Two late additions to the competition are Hungarian helmer Kornel Mundruczo's Mary Shelley adaptation "Tender Son: The Frankenstein Project" and Chinese helmer Wang Xiaoshuai's melancholy drama "Chongqing Blues."
Wang's film was bumped up to the competition from Un Certain Regard, which is often uncharitably viewed as a sidebar of also-rans but, as discerning Cannes-goers know, invariably produces some of the fest's finest films. Sure to be on many must-see lists this year are new works by Jia Zhangke ("I Wish I Knew"), Manoel de Oliveira ("Angelica"), Hong Sang-soo ("Ha Ha Ha") and the most revered French filmmaker on the planet, Jean-Luc Godard ("Film Socialisme").
Other eagerly anticipated selections here include "Heartbeats," Canadian helmer Xavier Dolan's follow-up to last year's Directors' Fortnight hit "I Killed My Mother," and "Carancho," Argentinean director Pablo Trapero's drama with "The Secret in Their Eyes" thesp Ricardo Darin. As in the competition, the U.S. isn't a dominant presence, though few are likely to take issue with the two selected: "Rebecca H. (Return to the Dogs)," from estimable "Keane" helmer Lodge Kerrigan, and Derek Cianfrance's Sundance-acclaimed "Blue Valentine."
Cannes has always been at the fore in recognizing new Romanian cinema; this year's selection boasts two such entries in Un Certain Regard: "Aurora," from "The Death of Mr. Lazarescu's" Cristi Puiu; Radu Muntean's "Tuesday, After Christmas"; and one in special screenings, Andrei Ujica's "The Autobiography of Nicolae Ceausescu." Other special screenings likely to draw widespread interest are the 5 1/2-hour miniseries "Carlos," from Gallic chameleon Olivier Assayas, and two crisis-themed documentaries: "Inside Job," a look at the economic downturn from "No End in Sight" helmer Charles Ferguson, and British director Lucy Walker's nuclear-arms warning, "Countdown to Zero."
Both "Inside Job" and "Zero," as it happens, are U.S. productions — which, along with Liman's "Fair Game," a dramatic account of the Valerie Plame affair, raises the suggestion that this year's Stateside selections simply opted for topical urgency over escapist glamour. Even Stone's "Wall Street" sequel promises a measure of timeliness — a reminder that, even in a downturn year, money never sleeps. And neither, come to think of it, does Cannes.
Jordan Mintzer and Elsa Keslassy contributed to this report.