Honorees come from around the globe
photos/_storypics/FanLixin.jpg" hspace="3″ vspace="3″ align="left">LIXIN FAN
Today's China is not the one of "Last Train Home" director Lixin Fan's childhood. "I experienced the development of China in the past 30 years, so the gap between the rich and the poor really struck me," says Fan, now living in Montreal but formerly based in Beijing. The migration of millions of low-paid factory workers from booming cities back to their modest villages during Chinese New Year is the focus of the Sundance-featured "Train." Fan was struck by the disparity of wealth between country and city while traveling as a journalist for state-run China Central Television (CCTV), where he began his career 10 years ago as a cameraman, doing documentaries on the side. Fan's next doc concerns the
construction
of a large wind farm in China's Gobi Desert. He's eager to create understanding between fast-growing China and the West. "I can act as a bridge," he says. "There are so many global challenges. We need communication rather than confrontation."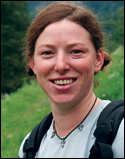 LIZZIE GILLETT
For Lizzie Gillett,
producer
of chilling climate change pic "Age of Stupid," a documentary doesn't just raise awareness, it stirs action. "It can inspire you to change something in your life, in other people's lives," she says. "Age," directed by Franny Armstrong ("McLibel"), visits a man in 2055 watching 2008 footage and asking why global warming wasn't stopped. Gillett, 32, matched the innovative film structure with unique production efforts — crowd-sourced funding and a 63-country, celeb-studded green premiere. "Age" earned the top screen average on its opening weekend in the U.K. The British-born, New Zealand-educated Gillett studied politics, then worked at a small New Zealand television station before volunteering for Armstrong, who asked her to produce "Age." Gillett is the director of 10:10 Campaign, encouraging individuals, businesses, and governments to cut 10% of their 2010 emissions. "It came out of the film, to answer that question everybody has when they watch environmental documentaries: 'What should I do?'??"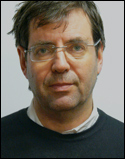 SERGE GORDEY
Paris-based documentary producer Serge Gordey, 57, was initially motivated to make films "not only to get information to people but information from people — to know how the world really is." Achieving mutual understanding is a driving force behind his award-winning internet documentary, "Gaza-Sderot: Life in Spite of Everything." Broadcast online for 40 episodes in 2008, each day featured a video report of daily life from someone living in Gaza (occupied Palestinian territory) and Sderot (Israel). Gordey has documented conflict since he shot Super 8 home movies as a 15-year-old during France's massive general strike in May 1968. "I was involved in projects in the Middle East, the former Yugoslavia, Northern Ireland," he says. "That's a pattern — to explore how conflict molds people's lives." Gordey's current online project, "Havana/Miami," uses the "Gaza-Sderot" format. He's also working on two traditional docs: How pop culture is changing Islam, and efforts to save the Dead Sea.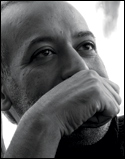 ASSAAD TAHA
Assaad Taha wants to take on tough subjects other filmmakers won't touch. "Our content strives to be thought-provoking and daring," says the general manager of Dubai-based Hot Spot Films, which produces international documentaries, "by breaking the silence surrounding many of the issues deemed too sensitive by others." Hot Spot tackles topics such as poverty in wealthy countries, the unjust imprisonment of intellectuals, and entrenched yet unchallenged government leaders. Since 1991, Taha has led Hot Spot to produce 900 hours of documentaries in 60 countries. Born in Suez, Egypt, he began his career as a journalist and has traveled around the globe to report in conflict zones and interview world leaders. Through Hot Spot, he aims to help filmmakers not just document controversy but build understanding. "Part of our mission is to get to know the 'other' and adopt his pain, because of our deep belief in our shared humanity," Taha says.