Israel, Germany, Peru, France, Argentina repped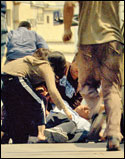 'AJAMI'
Arab-Jewish conflict in urban Israel
Why it'll win: The sheer intensity and propulsion of the action, plus the film's topical treatment of Arab-Jewish conflict in urban Israel, will sway many opinion-makers in the Academy. And being co-directed by an Israeli-born Palestinian (Scandar Copti) and a Jew (Yaron Shani) is a diplomatic plus.
Maybe not: With a structure that can be described as Cubist, the film may lose the attention of lot of voters before the climax.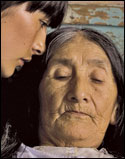 'THE MILK OF SORROW'
Peru's entry is an impressive and complex tale of a woman's survival
Why it'll win: Writer-director Claudia Llosa's powerful multi-layered drama of a woman surviving the ravages of civil war impresses and is hard to shake–and for some, it's the class pick in the field.
Maybe not: The density and complexity of the filmmaking and storytelling may leave enough voters stumbling for the exits or clicking the eject button.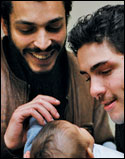 'A PROPHET'
French pic was the winner of the Grand Prize in Cannes
Why it'll win: Since its Cannes premiere where it scored the Grand Prize, Jacques Audiard's film has enjoyed a strong and influential group of supporters and tastemakers who could easily make their voice heard here.
Maybe not: Enough Academy voters may be turned off by the film's rough prison setting and two-and-a-half hours' running time to guarantee that France extends its 18-year losing streak in the foreign-film category.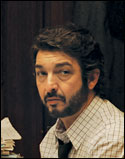 'THE SECRET IN THEIR EYES'
Can a "Law and Order" alum help Argentina break through after 25 years?
Why it'll win: The film's classical craftsmanship and storytelling, combined with a plot that extends a typical episode of "Law & Order" (where director Juan Jose Campanella worked for awhile), into a novel's worth of material makes it extremely attractive to the Academy.
Maybe not: It's always been an uphill climb for Latin American films to win the foreign film Oscar, and the last win for Argentina was 25 years ago when Luis Puenzo's 1985 drama, "The Official Story," took the prize. If history is a guide, the odds aren't great for "Secret." Pic also lacks the visibility of other heavily lauded nominees–another strike against it.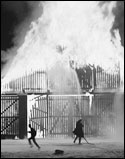 'THE WHITE RIBBON'
The Oscar can't be the only award the German film doesn't win, can it?
Why it'll win: Well, it's won everything else, from the Palme d'Or in Cannes to the European Film Academy's best picture, so why not the Oscar? It does seem like the closest thing in the group to a front-runner, given the film's weighty nature and the sense that Michael Haneke is due.
Maybe not: Haneke's grim, uber-determinist taste for dramatics, plus what some view as the film's sternly lecturing tone and academic airlessness may combine for a real turn-off.