Bridges aims for first Oscar in fifth try with 'Crazy Heart'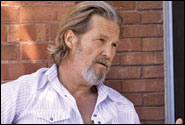 JEFF BRIDGES
'Crazy Heart' perf Bad to the bone
Why He'll Win: Besides the fact that he appears to be riding a wave of momentum generated by critics' praise, he has been nominated four times previously without winning, so the fifth time may be the charm. His turn as Bad Blake includes all the character attributes — weight gain, family loss, desperation — that voters love.
Maybe Not: Though there haven't been many upsets lately, there's no such thing as a sure thing in Oscarland. Just ask Lauren Bacall.
Critic's Quote: "Yet for all that meticulous craft, Bridges still gives such an organic performance, you sometimes forget it's him you're watching and that he's playing a fictional character. … Every movement of Bridges' performance reveals not just the mess Bad is, but something about the man he once was," says Mary Pols, Time.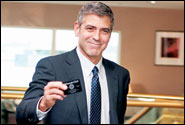 GEORGE CLOONEY
Pinpoint landing for 'Up in the Air's' smooth operator
Why He'll Win: Clooney is that rare combination of charismatic leading man and respected thesp, and that is a potent combination in any awards season. He's become this generation's Cary Grant, and with five nominations (including for directing and writing) but just one win over the past five years, and that number may go up sooner rather than later.
Maybe Not: It may be to Clooney's detriment, but the actor almost makes it look too easy, like he's not even acting. That's great for audiences, maybe not so much for voters.
Critic's Quote: "It's hard to think of an actor who's better at projecting the professional smoothness that's essential to make this character palatable, but Clooney turns out to be willing to take that persona further, to be both more real and more vulnerable than his charm-offensive characters are usually allowed to be," says Kenneth Turan, Los Angeles Times.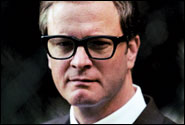 COLIN FIRTH
Brit vet carries emotionally heavy 'Single Man'
Why He'll Win: It's a thoughtful, nuanced, multilayered performance, and it might be time for this consistently strong performer to finally be recognized. Tom Ford's film rests entirely on Firth's shoulders, and he's more than up to the task of carrying the emotional weight that role demands.
Maybe Not: This is his first Oscar nomination, and the film didn't seem to ever break out of the arthouse circuit and into the mainstream consciousness. Plus, the snub of Julianne Moore can portend that voters aren't as impressed with the film as some might believe.
Critic's Quote: "Firth plays George superbly, as a man who prepares a face to meet the faces that he meets. He betrays very little emotion, and certainly his thoughts cannot be read in his eyes. He's so good at this, it must have been rehearsed since youth," says Roger Ebert, Chicago Sun-Times.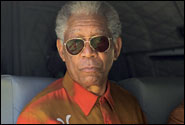 MORGAN FREEMAN
'Invictus' star offers interpretation of Nelson Mandela
Why He'll Win: In what feels like the combination of the perfect actor for the perfect role, Freeman won his one and only Oscar with Clint Eastwood at the helm ("Million Dollar Baby"), and the two are together again for this biopic that covers specific terrain in Nelson Mandela's term as president of South Africa.
Maybe Not: It may not be the perfect time, as "Invictus" has received polite respect but not raves. Expectations were raised before the release date and the high bar not having been met may work against the actor.
Critic's Quote: "… Much of the ingenuity in Mr. Freeman's performance lies in the way he conveys that idealism, and the shrewd manipulation of symbols and emotions are not incompatible but complementary," says A.O. Scott, The New York Times.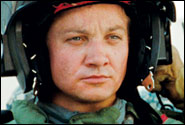 JEREMY RENNER
Right combination for 'The Hurt Locker' role
Why He'll Win: It's a superb performance that serves as a breakout for an actor who has toiled in relative obscurity for years, and Hollywood appreciates an individual who pays his dues. Plus he seems to be one of only a few actors — not Jake Gyllenhaal ("Rendition") nor Tobey Maguire ("Brothers") — that have been able to find kudos traction for an Iraq War pic.
Maybe Not: Director Kathryn Bigelow seems to be emerging as the awards face of the film, and though the Academy may feel that a nom for Renner is deserved, a win might be more deserving for Bigelow.
Critic's Quote: "Renner gives a full-bore performance of great individuality and industriousness, but essentially his character is as glamorized as any classic Westerner. (He's not called a cowboy for nothing.) He's the guy that, like him or not, gets the dirty job done," says Peter Rainer, Christian Science Monitor.