This holiday season, gadgets are a good worry-free gift to get that bizzer who has everything — particularly since everything that's tech seems to be changing. From 3D TV and a video-streaming set-top box to a new twist on motion-capture gaming, Variety has put together a list of the latest gizmos that are sure to be as much fun to give as they are to receive.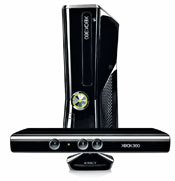 Kinect for Xbox 360
($150, or $300-$400 if bundled with an Xbox 360)
Nintendo was the trendsetter when it came to motion-capture gaming, but Microsoft's new device is a clever twist on the formula that actually puts thesps in their sweet spot. Kinect is equipped with a camera that can track your movements in three dimensions and accurately reflect them onscreen. If you raise a hand or jump, your Xbox Live avatar will do the same. The device includes an array of microphones that recognize voice commands, and comes with a game, but grab a copy of "Dance Central" as well — easily the best of the peripheral's launch lineup.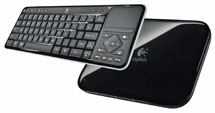 Logitech Revue (Google TV)
($300)
Google TV is far from fully baked, but it shows tremendous potential, and the parts it does get right are terrific. You can integrate it with your set by buying a Sony NSX-GT1 series TV, but if you'd rather keep the TV you have, Logitech's Revue will
do just fine. The usual streaming suspects (i.e. Netflix, Amazon On-Demand) are there, but so far, Hulu and the networks are holding out — something Google needs to find a way to work out. You do, however, have all of the Internet's video at your fingertips, as well as unexpectedly handy search functionality. (And you'll be amazed at how often you find yourself using it.)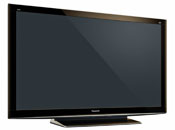 3D TV Panasonic VT25 series
($2,600-$4,300)
Admittedly, the content offerings for 3D TV leave something to be desired, but among state-of-the-art sets, Panasonic's VT 25 series is best. The 3D is crispest of the first-gen models on the market (and the sets include the required glasses). Perhaps more important, the model excels at 2D programming as well, with outstanding picture quality and ample HDMI inputs.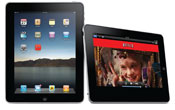 Apple iPad
($499-$829)
It shouldn't come as a surprise to hear that Apple's tablet computer is one of the hottest gifts this season. There's a good reason for that. While the iPad is by no means essential to anyone, it's fun — so fun, in fact, that it makes working with computers novel again. On top of that, it has the entire app store behind it, a larger screen than the iPhone or iPod Touch and an extraordinarily intuitive interface. Biz travelers will love it, thanks to the incredibly long battery life and its ability to replace a laptop for light use. Available in two styles: Wi-Fi only or with 3G capabilities.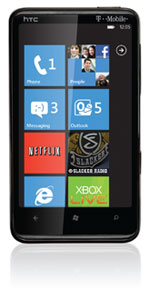 HTC HD7 (Windows Phone 7)
($200; requires 2-year contract)
Microsoft is facing an uphill battle in its quest to become relevant once again in the mobile space, but it just might be onto something with Windows Phone 7. The HD7 is one of several smart phones that use the service, and it's notable for its ample 4.3-inch screen and handy kickstand allowing you to easily watch video in landscape form. It's the OS that's the star, though. Windows Phone 7 has a slick user interface that's easy to pick up and navigate, and the integration of the Zune music player is a nice touch. The pricing is on par with the iPhone 4 (unless you opt for the beefy 32 GB version of that line). That won't help it won't unseat Apple's dominance of the segment, but no one expects it to. Instead, the new operating system offers a very good alternative for people who want to stand out from the crowd.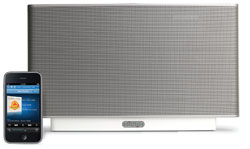 Sonos S5
($399)
There are plenty of iPod speakers on the market, but none sound as amazing as the S5. This multiroom wireless music system is easy to set up, has some of the most amazing, crystal-clear sound we've heard from any speaker, and will stream radio stations from around the world if you get tired of your own digital music collection. Wrap it all up with a slick user interface that can be controlled from your iPhone or iPod Touch and you've got a hands-down winner.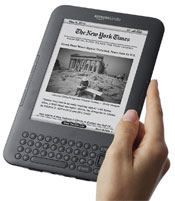 Amazon Kindle
($139-$189)
The iPad was supposed to steal the Kindle's thunder. If anything, though, it made it louder. The third-gen Wi-Fi model of the eBook reader has most of the device's bells and whistles, and comes in at a below-the-line pricing sweet spot. (The additional savings in buying a lower-priced eBook vs. a hardcover make the devices even more appealing.) The trick for the company is going to be keeping up with demand.